FOOD SALES IN LEDUC
Our Leduc Retail Location offers a selection of locally Alberta sourced food products.
We're proud to offer products from the following suppliers: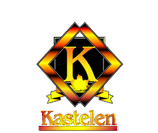 Kastelen Sausage & Fine Meats
Kastelen Sausage & Fine Meats are your local source for quality fresh and cured meats. Locally owned and operated in Ardossan, Alberta they have been producing and processing meat for over 35 years. Their award- winning selection of products includes hand-crafted sausages, beef, and pork. Committed to quality and excellence, their products have received awards throughout Western Canada.