FOOD SALES IN LEDUC
Our Leduc Retail Location offers a selection of locally Alberta sourced food products.
We're proud to offer products from the following suppliers:

Yo Baba Ukrainian Food
Providing the best tasting, highest quality, handmade Ukrainian Food available. Yo Baba only uses the best quality ingredients and no additives or preservatives in any of their products. If you're looking for delicious and local Handmade Perogies, Cabbage Rolls, Pyrishky or Nalysnyky, look no further!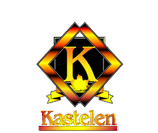 Kastelen Sausage & Fine Meats
Kastelen Sausage & Fine Meats are your local source for quality fresh and cured meats. Locally owned and operated in Ardossan, Alberta they have been producing and processing meat for over 35 years. Their award- winning selection of products includes hand-crafted sausages, beef, and pork. Committed to quality and excellence, their products have received awards throughout Western Canada.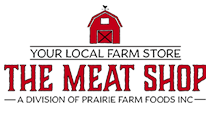 The Meat Shop
The Meat Shop is determined to produce food in healthy soils, bright sunlight, and fresh air. To them, nutritious food means producing crops in earth that gets everything it needs from natural sources — the environment. They create their products with no fillers, only carefully selected spices, herbs, salts, and natural smoke in the appropriate amounts. We carry their Sausages, Grass-fed beef and other artisanal meats.
South Island
DELICIOUS meat pies just as you'd enjoy them down under. We carry a variety of these traditional and no so traditional tasty meat pies. Come on by and pick some up for dinner tonight!
Rangeland Canadian Bison & Elk
Premium meat that is ethically raised and from the heart of the prairies! With a variety of healthy, tasty and exclusive choices in best quality Bison and Elk to choose from, there is no choice that will disappoint!
The Tea Girl
The Tea Girl is a local tea boutique with its own brand of tea flavours created by the owner Sarah who personally flavours, blends and packs your tea right here in Edmonton, Alberta. Support local and try a couple of these amazingly crafted Tea flavours.
Celebrate Gluten Free
Whether you've been diagnosed with celiac disease or simply enjoying the benefits of a gluten free diet, treat yourself to some amazing treats from Celebrate Gluten Free. A local celiac friendly bakery with lots of options to choose from.
Totally Gluten Free
Totally Gluten Free offers a variety in sweet and savoury options and have been making eating gluten free easy for over 11 years. Try them out today to find out why some people are saying they have the best-tasting gluten free products on the market!
Mama G's Jams
Deliciously handmade local jams and preserves straight from Mama G's Kitchen… and who could forget her award-winning carrot cake! Come on by and give them a try!
Pictons Honey Farm
Wondering what all the BUZZ is about when it comes to Pictons Honey? This local, raw honey not only tastes better than pasteurized honeys, it's kept in it's natural state it so it still contains all of it's nutritional properties… Oh, did we mention that it's super yummy too?!?
Next time you're in, try their delicious CINNAMON HONEY (James' Personal Favourite)
Little Bear Gelato
Little Bear Gelato brings you amazingly fresh, locally-made artisan gelato and sorbets. They use only locally sourced, and fresh ingredients when available and there are no preservatives or additives. They keep their products fresh, ethical and tasty. What more could we ask for!